Honshitsu's Beans and Bottle Artistan Concept
Honshitsu is derived from the name "Japan House". The brand was established way back in 2006 for Japanese Restaurants' Chain in Singapore and Indonesia. Today Honshitsu core business serves as:
OEM Central Kitchen,

Catering and Deliveries for Japanese Home Cooked Foods,

F&B Retail Products (condiments, spices, tea, coffee, honey, and processed foods).
Our F&B retail products are primarily from Singapore and Australia with 80% are resell brands and 20% are our own in-house brands.
Honshitsu's Beans and Bottle Artisan is an experience concept store where our patrons can sample our F&B retail products before purchasing them. We serve free coffee using our own coffee beans supported with De'Longhi coffee machines. We also provide food samples cooked using our F&B condiments. Our F&B retail products are sold both offline and online. Our objectives will be to develop these permanent pop up stores across Singapore by opening 1 every 3 months in strategic places.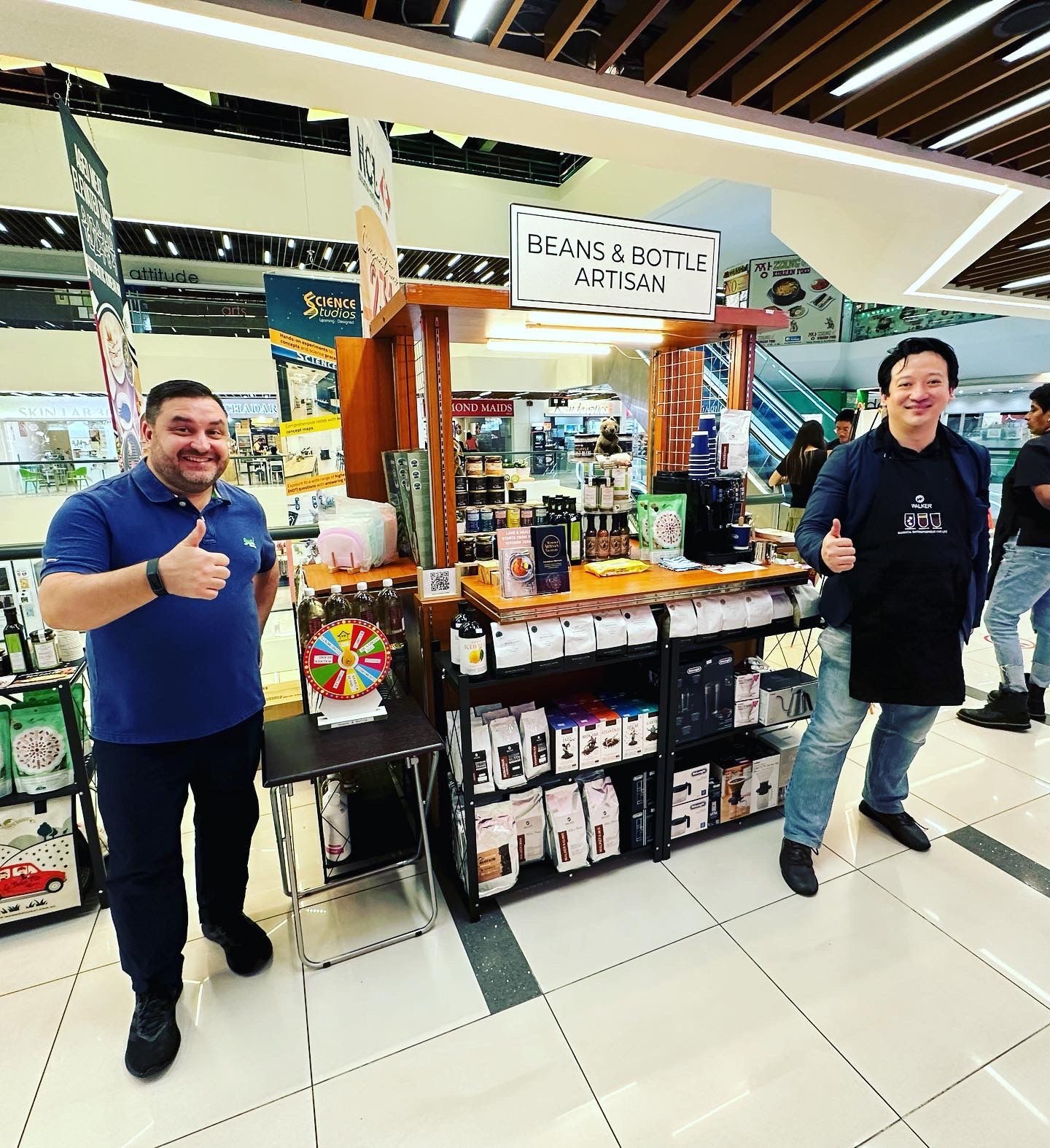 Our first pop up store in Bukit Timah Plaza 1st floor opposite of DBS Bank is the 1st experience store showcasing premium Australian brands for condiments, spices, rubs, tea, coffee, honey, and so on which are not sold anywhere in Singapore except through us. Our WA honey for example is higher quality than Manuka and also tied to only specific flowers grown by beekeepers in Australia and 100% unprocessed with highest bean pollen recorded.